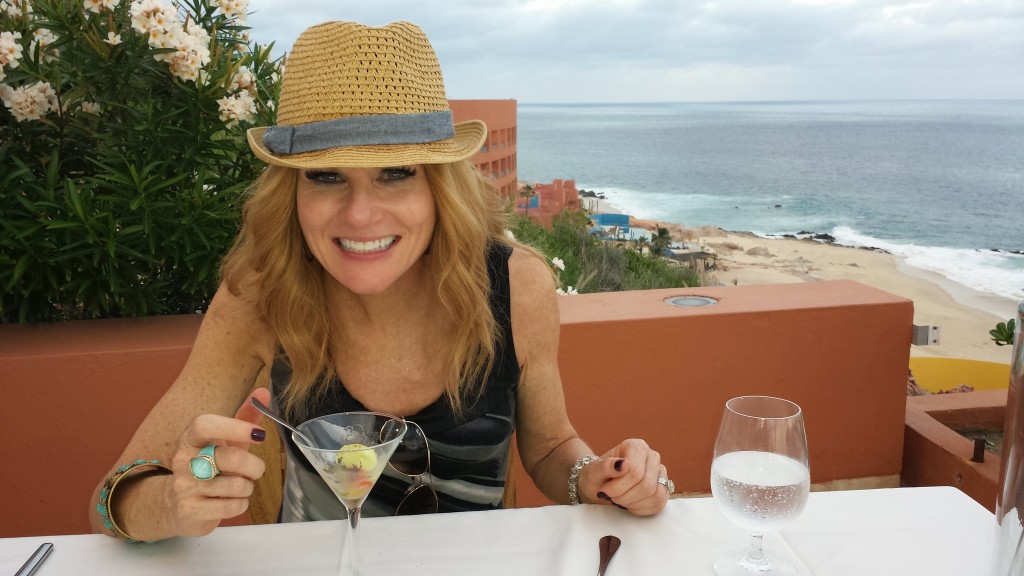 I lost the love of my life on July 16 from breast cancer. I wanted to take this opportunity to write about her, to tell the world her story, at least, from my perspective. She inspired me and others by how she lived her life. She'll inspire you.
A Celebration of Life (COL) event for Theresa was held last Sunday (August 2nd) at the Bell Harbor Conference Center. The COL event was beautiful, highlighting Theresa's accomplishments and love of life. The event was emceed by the Honorable Judy Hightower. The eulogy was written by her best friend, Jennifer Horowitz and Lisa Daugaard.
Public Defender: It's Who She Was
Theresa spent her entire career at The Defender Association, after working there as an intern during her senior year of college. For Theresa, being a public defender was a calling, a way to crusade for social justice on an individual level by bringing the highest-quality representation to the most-marginalized population in Seattle - poor people accused of crimes. Public defense is inherently both intensely adversarial and profoundly high-stakes work. She did this work day after day with unshakable ethics, integrity and professionalism, and an absolute dedication to her client's cause. She described her job to me as "crazy, impossible, fabulous."
She was an outstanding public defender. In 2012, she was recognized by the King County Bar Association (KCBA) as an Outstanding Lawyer. In the interview below, Theresa talks about what she does and who she is.
Being a public defender is really tough. It does sometimes feel like an impossible job. And we as public defenders have three rule we tell ourselves. It's: Trust yourself. Pace yourself. And forgive yourself.... Once you've been a public defender, there is no job that is more righteous or more noble or more meaningful. And I think that is what keeps me going. What else would I do? Being a public defender is more than what I do. It's who I am.

Theresa Allman, 2012
The Honorable Steve Rosen, a Seattle Municipal Court Judge and member of the KCBA nomination committee, approached me after the Celebration of Life event, to tell me about Theresa. He told me how deserving she was to receive this recognition. It was her first time being nominated, and she received unanimous support from the selection committee. She is the only public defender to receive this recognition.
Mentor: The Hardest Head and the Softest Heart
Even after 20 years at TDA, Theresa still had the same excitement about her job as the new lawyers she mentored year after year in her role as legal intern supervisor. Her intern program is nationally respected, and the best law students from across the country compete for a limited number of positions each year. I recorded her closing remarks to her 2013 class of interns at the end of their 10-week program. The video below shows her commitment to helping those less fortunate than herself. On selecting her interns:
When you're looking at any law school class, you can tell which ones are going to be the public defenders and that's because they have the hardest heads and the softest hearts. The reason you're fearless and doing the hard stuff and having the hard head is because the softness in your heart and how you feel about these people we represent and that no one else cares about.

Theresa Allman, 2013
Mother: Her Top Priority
Theresa was an exceptional mother who always put her children first. Witnessing her devotion to her children made me a better parent. As Theresa's father said, she gave her children all the opportunities she could to help them succeed in life. They are great kids. They are kind, funny, irreverent, loving and intelligent. Before I met her kids, Theresa told me that "we laugh a lot at my house so that seems like a good sign." She was right. Laughter was a part of everything we did, from eating dinner to playing any board game. It was easy being a stepdad. I love these kids like they are my own. I will continue to love them the way Theresa did.
In lieu of flowers or cards, please consider making a donation to the Theresa Allman Children Education Fund.
Wife: I Wish I Had a Bigger Word than Love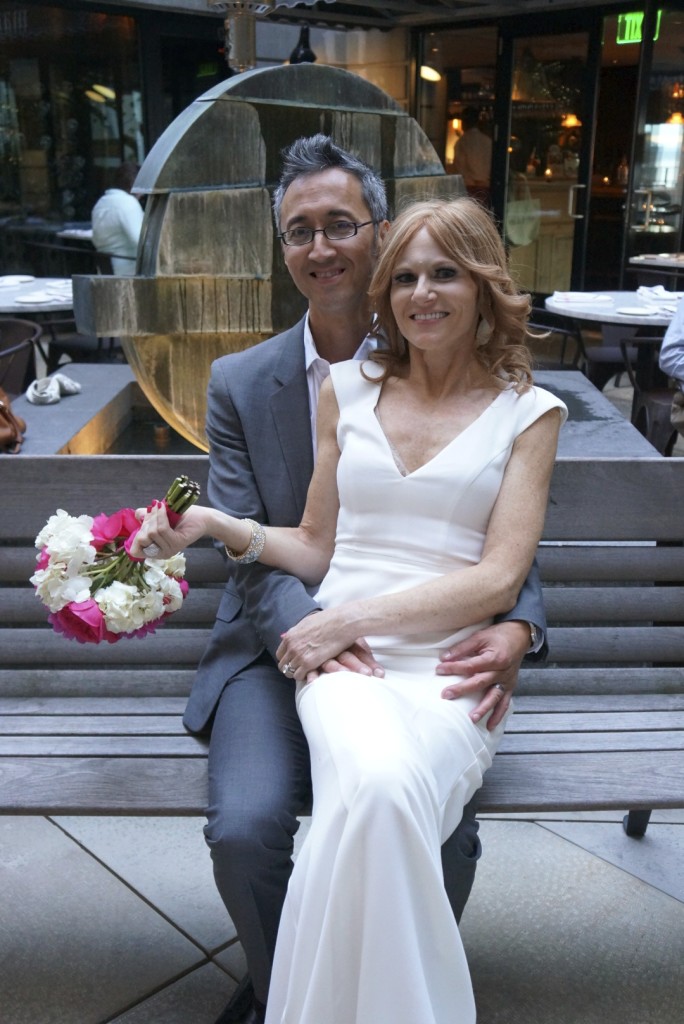 Theresa and I met through an online dating site, OKCupid. As a result, we communicated primarily using emails and live online conversions early in our courtship. I still have them, 136 interactions in all, 12 before our first date (August 29, 2012), 52 the month after it, 72 the month after that. I read these communications a week after she passed, in chronological order. Some were short notes about dinner plans or included links to articles and funny videos; others were longer conversations, in which we shared stories about our children, our hopes and dreams, our mutual love of Homer Simpson and our disdain for visible panty lines. We even talked about our lack of interest in ever getting married.
These conversations were wonderful to read. I laughed. I cried. Sometimes at the same time. We declared our love for each other within two months of our first meeting. Her words revealed her humor, compassion, intelligence, love and excitement for life. While reading them, I fell in love with her all over again. We were married on August 24, 2013.
I was proud to call her my wife. In my wedding vows to her, I said, "The time we have left together is less than what most couples in this room have already spent together. But I remind myself that, on the cosmic scale, nobody has a lot of time together. What matters is how we spend that time. How we treat each other. What we say to each other. What we do for each other. I promise to always respect you, listen to you and take care of you. But most importantly, I promise to watch Jeopardy with you every Monday thru Saturday at 7:30 p.m."
I was honored she chose me as her husband. In her vows, she told me, "I wish I had a bigger word than LOVE to describe how I feel about you." There is no better feeling than to be adored by Theresa. I was loved by the most wonderful person I have ever met. I have never loved a woman so deeply and easily than Theresa.
I have been told by her best friends that her last years with me were her happiest. Below is Theresa on our honeymoon, frolicking on the beach in Cabo.
Family and Friends
Her parents, siblings, relatives, friends and I are all heartbroken at the loss of Theresa. I keep reminding myself that her presence in our lives may have been cut short by cancer, but she will have a lasting impact on the world. Theresa lives on through us. She selected and created a generation of compassionate public defenders. She was an excellent role model to her children, family and friends. She inspired everyone she met to treat each other with kindness and empathy, stand up for those who can't and fight for what is right and just.
Theresa always thought of others before herself. She didn't want to  burden others to create a slideshow of her life for her COL event. Over her final few months of life, she collected and organized some of her favorite pictures that summarized her life and selected two songs to accompany those pictures. She asked me to put the slideshow together for her COL event after she was gone. I thank my daughter, Marissa, for helping me put this video together.
I had my last long conversation with Theresa while Marissa and I were taking care of her as she was lying in bed during hospice care at home. It was 1:00 a.m. Theresa was lucid and speaking clearly, and Marissa and I soaked in everything she was saying. Theresa made us feel special and even laugh. She told Marissa how happy she was for her and her girlfriend. She thanked me for taking care of her. At one point, she pulled out her British accent, telling us to let her up because, "I have to go to the baaahthroom." Theresa ended the conversation by looking at me directly in the eyes and saying:
I love you.
I want you to remember all of it.
Be careful.
I don't want you to be scared.
Theresa was a loving spirit, and I will forever miss her beautiful face, endless love and supportive words. The world is a better place because she was in it, and we are all better for knowing her. Even in my grief, I still feel like I was the luckiest man in the world to be with Theresa. I would do it all again.