I have worked with a variety of companies, primarily in the high-tech industry. Below is a list of select clients.
EMC Corporation (www.emc.com) is a global leader in enabling businesses and service providers to transform their operations and deliver IT as a service. Fundamental to this transformation is cloud computing. Through innovative products and services, EMC accelerates the journey to cloud computing, helping IT departments to store, manage, protect and analyze their most valuable asset — information — in a more agile, trusted and cost-efficient way.


Oracle Corporation (www.oracle.com) is the world's largest business software company. At the core of Oracle's approach is a focus on the best practices that allow the company to support its customers' success.

Virtual Instruments (www.virtualinstruments.com) help eliminate the risk of deploying I/O-intensive business-critical applications into complex physical, virtual, and cloud computing environments.  The award-winning VirtualWisdom® and SANInsight® hardware and software infrastructure optimization solutions provide real-time monitoring and analysis to dramatically improve performance, utilization and availability.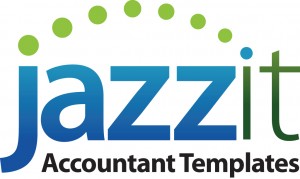 Jazzit (www.jazzit.pro) is Canada's leading supplier of premium CaseWare templates for accountants. Its products include Jazzit Fundamentals, Jazzit Checklists and Jazzit Score, creating a powerful suite of automated solutions for SME practioners. Jazzit Fundamentals, the flagship product, is an integrated suite of templates that assists public accountants in completing year-end engagements with their corporate clients. With offices in Calgary, Alberta, and Kelowna, B.C., Jazzit's software serves over 5,000 accounting professionals across Canada.

More than 100 million users in 150 countries rely on Sophos (www.sophos.com) as the best protection against complex threats and data loss. Sophos is committed to providing complete security solutions that are simple to deploy, manage, and use and that deliver the industry's lowest total cost of ownership. Sophos offers award-winning encryption,endpoint security, web, email, mobile and network security solutions backed by SophosLabs – a global network of threat intelligence centers. Sophos is headquartered in Boston, US and Oxford, UK.

Mob4Hire (www.mob4hire.com) is the largest real world; crowd sourced testing and market research community for mobile applications. By incorporating user feedback and in-market testing to developers, Mob4Hire helps make mobile software better. Award-winning Mob4Hire, with 40,000 mobile users on over 354 operators in 144 countries worldwide, significantly reduces mobile application testing costs and reduces time to market by connecting developers with eager, lower priced, crowd sourced testers and focus groups.
Netsmart Technologies (www.ntst.com) helps health and human services organizations transform care through the collaborative, coordinated management and exchange of clinical data across the care spectrum and through effective practice management that improves revenue cycle management. More than 18,000 client organizations, including 350,000 care providers and more than 40 state systems, use Netsmart products to help improve the quality of life for millions of people each year.

Cascade Microtech (www.cmicro.com) is a worldwide leader in the precision electrical measurement and test of advanced semiconductor devices – integrated circuits (ICs), chips, circuit boards, modules, MEMS, 3D TSV, LED devices and more. Our engineering probe stations and analytical probes are used in research and development for precise electrical measurements on complex, high-speed devices, to assure quality and reliability and to reduce the time and cost of device fabrication processes. Our leading-edge production test products include unique probe cards, test sockets and ATE contactors that reduce manufacturing costs of high-speed and high-density semiconductor chips.

Genstar Capital (www.gencap.com) is a leading middle-market private equity firm investing in the following industries: Life Sciences, Healthcare Services, Software & Software Services, Financial Services, and Industrial Technology. For over 20 years, our professionals have pursued an investment strategy of developing in-depth industry knowledge, creating collaborative relationships with management teams and partnering with leading industry executives and advisors. Genstar Capital has become the partner of choice for companies and executives and a highly regarded middle-market private equity firm in North America.